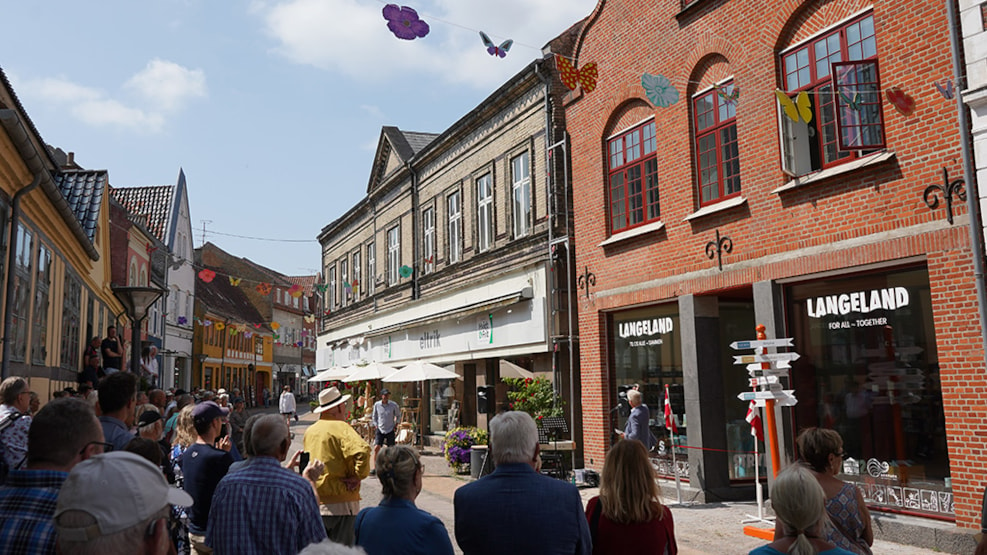 VisitLangeland: Visitors Centre Langeland
We have brochures about the numerous sights on Langeland, maps showing the best beaches, timetables for busses and ferries, an activity calendar and much more information.
Langeland Visitor Center
In Østergade (pedestrian street) in Rudkøbing, in the middle of the old trading town, you can find inspiration for your visit to Langeland and Strynø.
There are, among other things, brochures about the island's many attractions, a map of bathing spots, bus and ferry timetables and many other brochures. We would be happy to give you information for a walk through the old town of Rudkøbing or for a hike in our beautiful nature. We would also be happy to help you plan a car or bike tour.
Books, posters, postcards, magnets and various maps, including cycling maps and city hiking maps, are sold here.
Opening hours
Monday to Wednesday: 10:00 a.m. - 3:30 p.m
Thursday: 11:00 a.m. - 5:00 p.m
Friday: 10:00 a.m. - 1:30 p.m
NOTE: Changed opening hours
D. 8/12 is only open from 11:30 a.m. to 1:30 p.m
D. 22/12 - 1/1 closed
D. 23/1 closed
Outside visitor center opening hours, you can obtain tourist materials at the Langeland Library.
Geopark Det Sydfynske Øhav © 2023