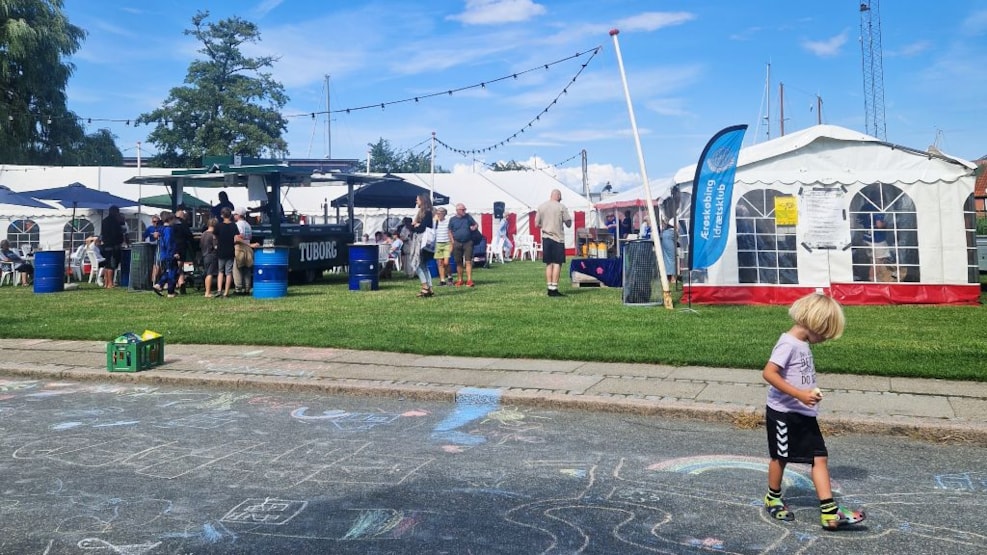 Town fair in Ærøskøbing
Join the local town fair in Ærøskøbing - Eventyrfest - a weekend full of family activities and local fun.
As always, Ærøskøbing's town fair, Eventyrfest, takes place in week 29 of the summer holidays.
Come and participate in or attend, among other things tug-of-war, children's bird shooting, cobblestone race, shrimp picking and much more.
The town fair also offers bouncy castles and stalls for the children, i.a. fish pond, the cheerful kitchen, custard cannon and children's events.
And you can easily let the local volunteers take care of dinner both days.
Everyone is welcome!
Geopark Det Sydfynske Øhav © 2023