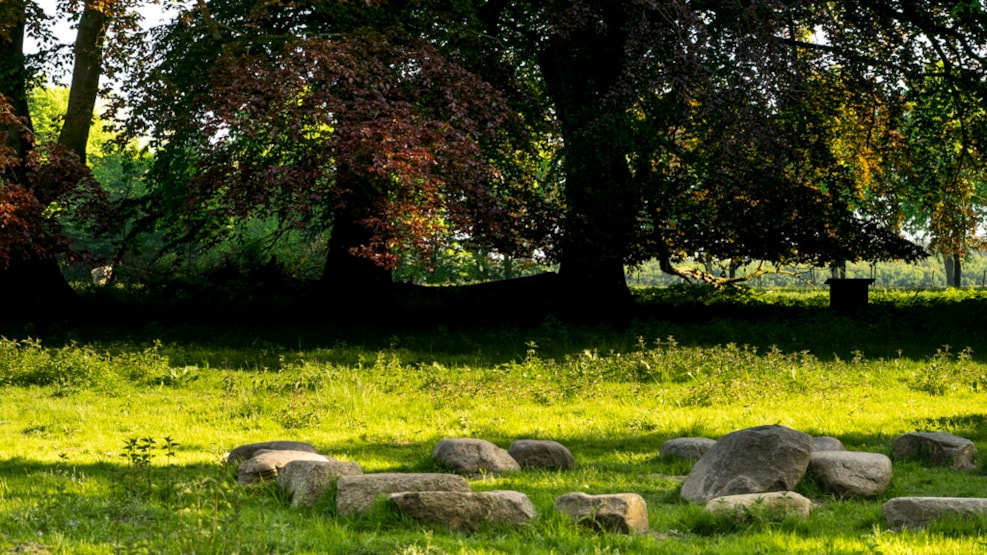 TICKON: Lyttekreds (Listening-Circle), Alfio Bonanno
Sit in the centre of Alfio Bonanno's 'Lyttekreds' and experience how the sound sculpture 'ET LYDÅR' becomes an extension of nature's own musicality.
Lyttekreds (Listening-Circle)
Artist: Alfio Bonanno
Erected: 2020
N.B. An admission fee (25kr) is payable to enter the Castle Park
The best position imaginable
In connection with the installation of Gunner Møller Petersens quadrophonic sound sculpture 'ET LYDÅR' in the park in 2020, his friend and artistic colleague, Alfio Bonanno, was called upon to mark the best place imaginable to listen to the twelve movements of this electronic musical composition.
This became the artwork 'Lyttekreds' which consists of a circle large stones placed around two slightly bigger boulders. Alfio Bonanno carefully selected the stones locally and placed them, both by hand and with mechanical help, exactly where he wanted them.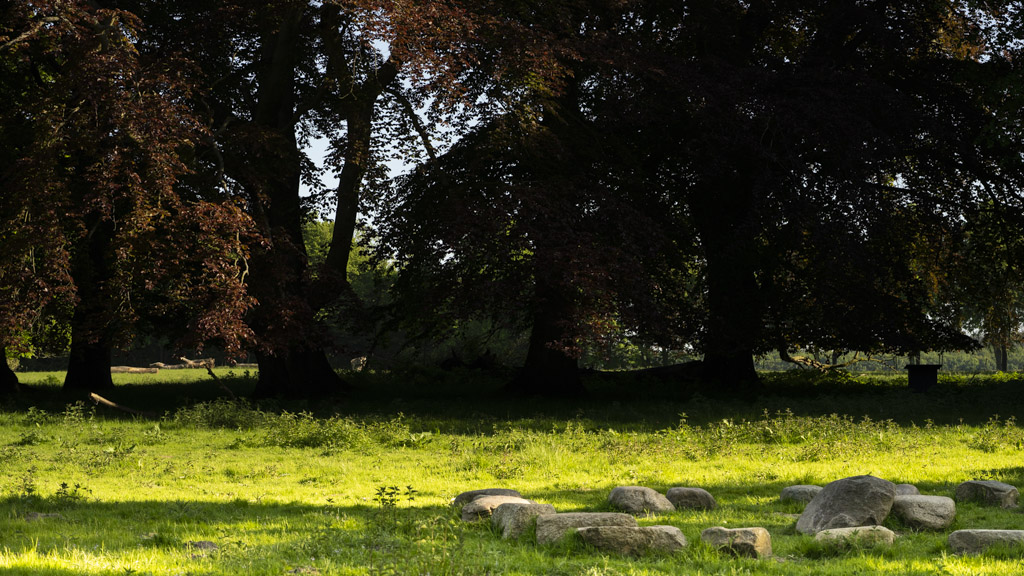 Read more
Read more about Alfio Bonanno here.
Read more about TICKON here.
Geopark Det Sydfynske Øhav © 2023