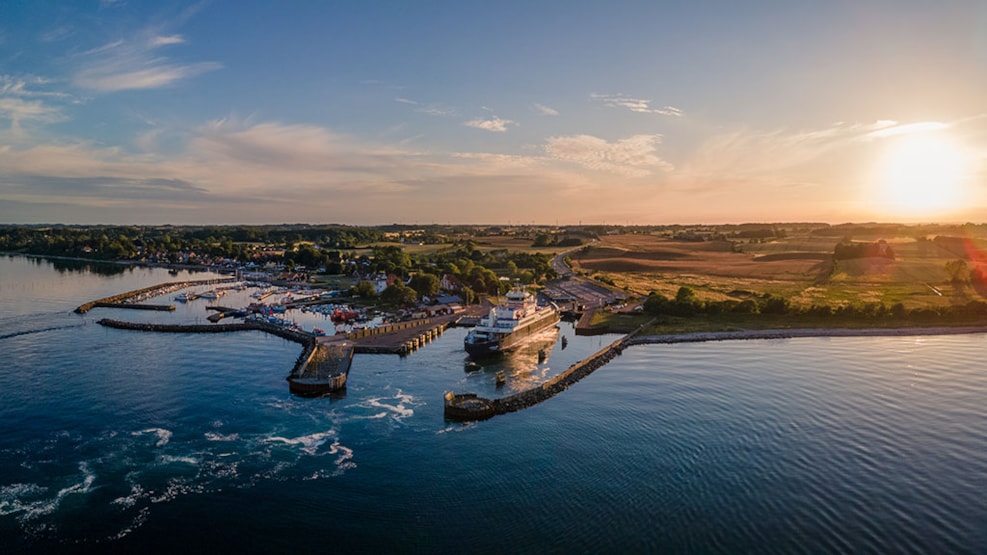 Spodsbjerg-Tårs
Set course for the many experiences on Langeland
The Ferry Langelandslinjen sails between Spodsbjerg on Langeland and Tårs on Lolland.
The crossing takes 45 minutes and you can connect to WiFi to work or just relax along the way.

If you feel hungry along the way, you will find both Provianten and Barista´s Coffe Shop on board.
On the menu you will find everything from delicious open sandwiches, to homemade burgers and French hot dogs.
You can also enjoy a good cup of organic quality coffee with a piece of cake.

If there are many of you traveling together, you can also order food in advance.
Geopark Det Sydfynske Øhav © 2023