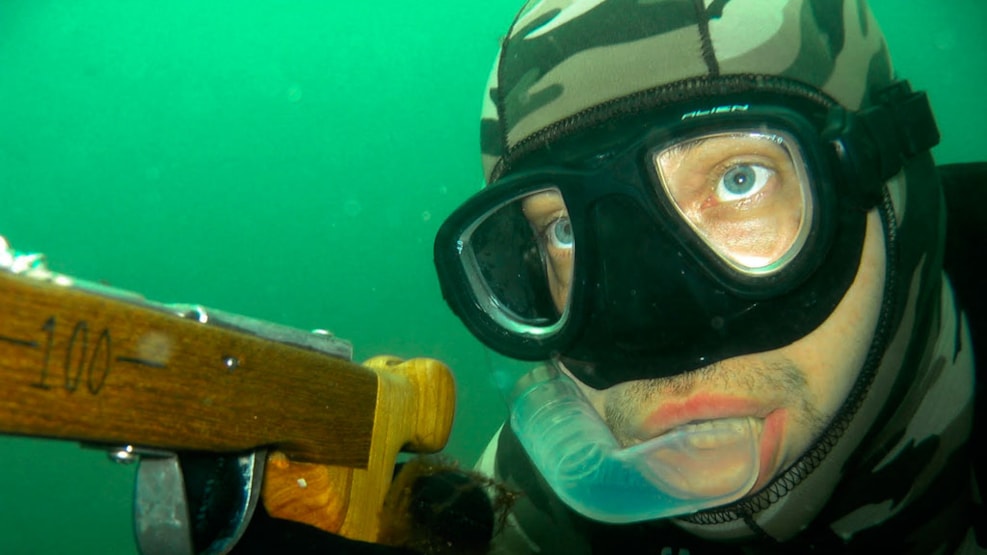 Spearfishing with Nicus Nature.
Spearfishing has become very popular in Denmark. And for good reason; imagine gliding silently towards the sea floor for a few seconds in the hope of harpooning a turbot or perhaps a sea trout.
In Denmark we have many types of fish that can be caught near the coast. Depending on the season, in the Svendborg Sound and its surroundings, we have fish such as: flounder, plaice, turbot, cod, sea trout and mullet, all of which make wonderful eating.
If you would like to learn a little about spearfishing's many possibilities, a course with Nicus Nature will get you well on your way.

Special requirements:
Experience of swimming and snorkeling is an advantage, and you must be comfortable in the water. To catch fish in Denmark you must have a fishing license, this includes on spearfishing courses. If you don't already have a fishing license you can easily buy one from www.fisketegn.dk. You may take part in the course without a license, but you may not harpoon/spear any fish.

See the calendar on www.nicusnature.com for times or by arrangement.
Geopark Det Sydfynske Øhav © 2023