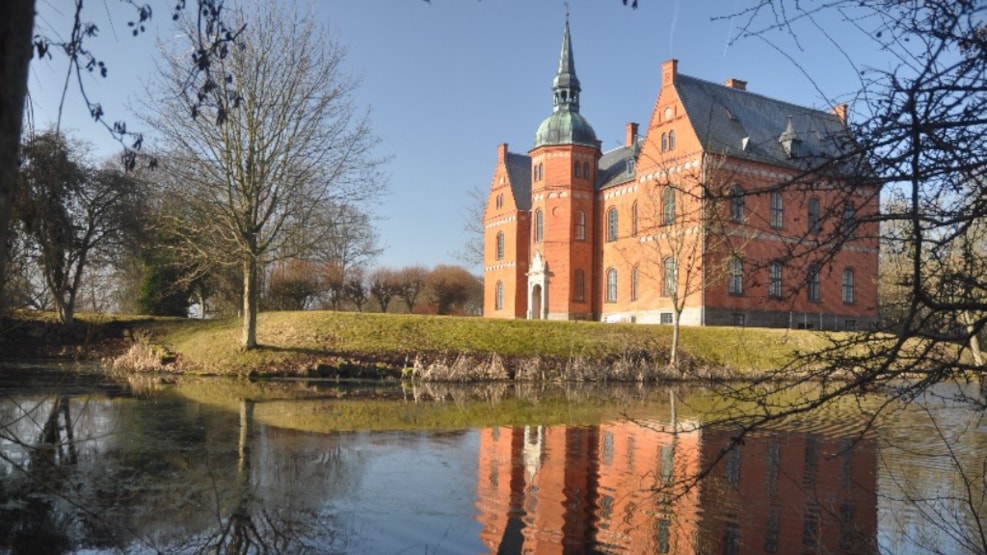 Skovsgaard's Museums
Tractor- and Farm Machinery Exhibition, The Gentry and their Domestic Servants Museum plus Art Exhibitions.
South Langeland's Skovsgaard Manor has two permanent exhibitions plus temporary Art Exhibitions in the estate's handsome manor house which was built in 1889.
How did the gentry and their domestic servants live in the 18 and 19 hundreds?
In this exhibition, situated in the manor house, you can feel history all around you. Explore the impressive sitting rooms, visit the estate owner's office and seen the "dumbwaiter" a small food elevator that linked the servants working downstairs in the cellars with the gentry living the good life upstairs.

The exhibition in the cellars clearly shows the contemporary divisions in society. Here lived around 40 servants in small, cold rooms, only a few meters from the kitchens where they spent most of their days.

The cellars provide a huge contrast with the upper floors where the gentry lived. Here you can visit  Thyra's, Ellen Fugledes mother, bed room with it adjoining dressing room, access to the tower room and a fantastic view over the manor house's moat.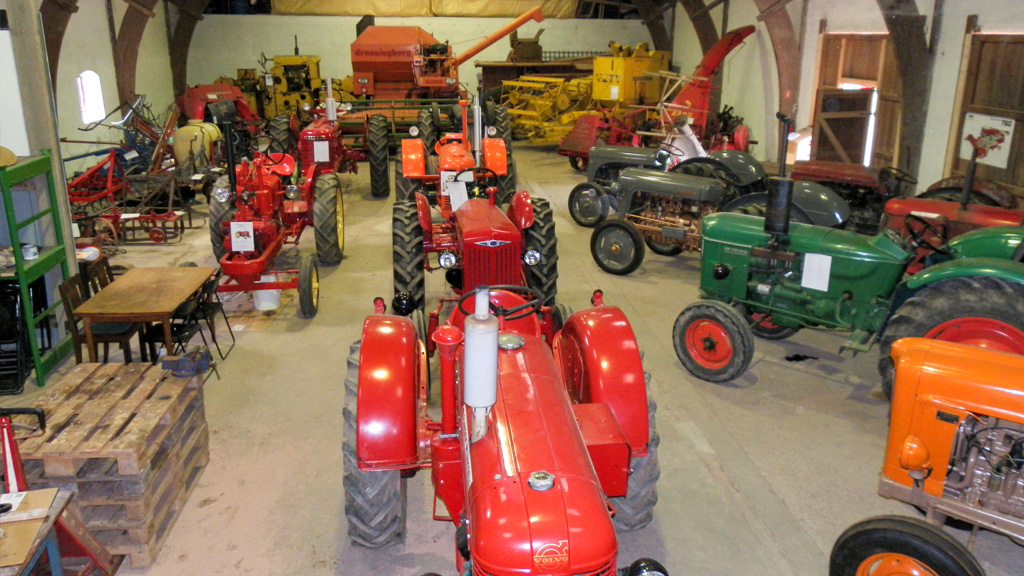 See veteran tractors and farm machinery
In one of Skovsgaard's old barns "Langeland's Tractor and Farm Machinery Society" exhibits a collection of tractors and machinery that now represents a bygone era in farming history. The society also has a workshop where members can restore and repair old machinery.
 All the machines exhibited here have been used in Denmark and are at least 40 years old.
Geopark Det Sydfynske Øhav © 2023