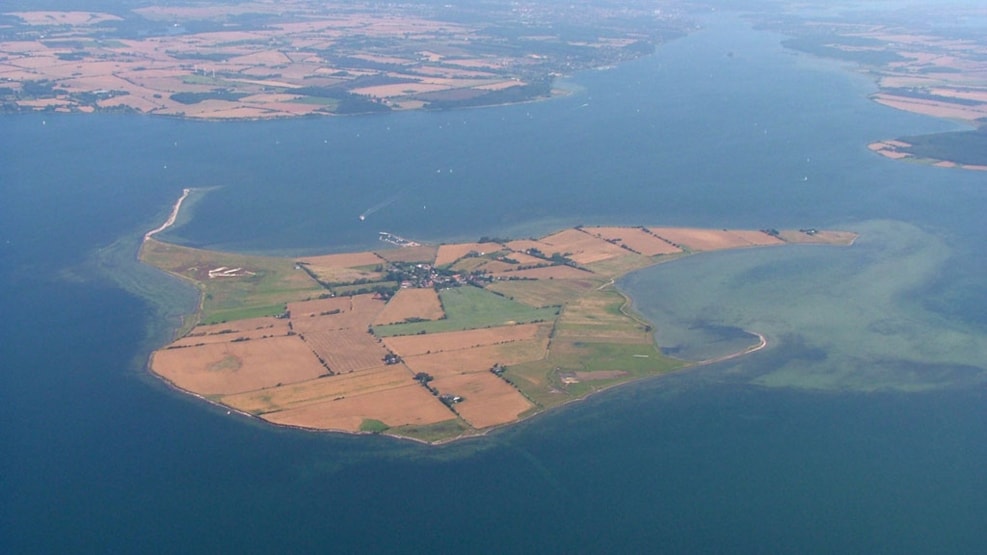 Skarø
Skarø lies at the mouth of Svendborgsund and is serviced by the same
ferry as the one serving Drejø. Thanks to the frequent ferry connection Skarø has many day trippers who profit from the fact that a public footpath has been
established across fields and along the sea so you can walk round the island. In fact Skarø is made for hikes and bikes.

Skarø has 35 inhabitants, most of them living in cosy Skarø By. Here, as ever, the farms lie in twos around the village pond.

Skarø has a grocer. Skarø Havn has 50 moorings and room for the ferry from Svendborg. There is also a camping site with a football pitch.
Geopark Det Sydfynske Øhav © 2023