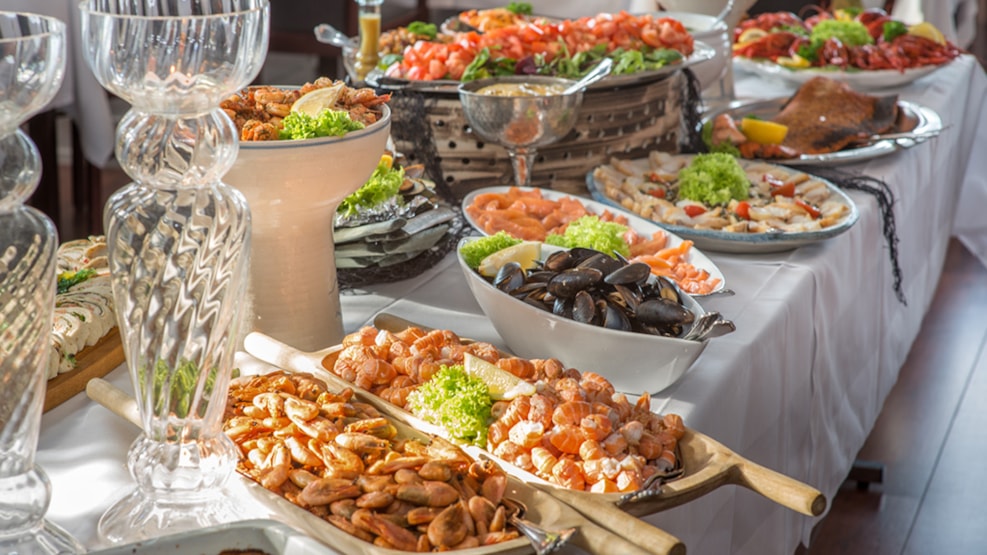 Restaurant Bagenkop Kro - delicious fish buffet
Bagenkop Kro on the southern tip of Langeland is known and loved for its large fish buffet.
If you want a seat - remember to book a table!
Come and have an experience at Bagenkop Kro.
The fish buffet is served from 18.00 and contains i.a.
hot smoked salmon with birches & spices
smoked butter fish with horseradish cream
squid rings and baked shrimp
smoked and steamed mussels
pan-fried fish fillets
tiger prawns and crayfish as well as crab bisque.
The inn also offers various party menus. Friday and Saturday, fried dishes and accessories are served.
Atmosphere, cosiness and good food - it's Bagenkop kro!
Geopark Det Sydfynske Øhav © 2023