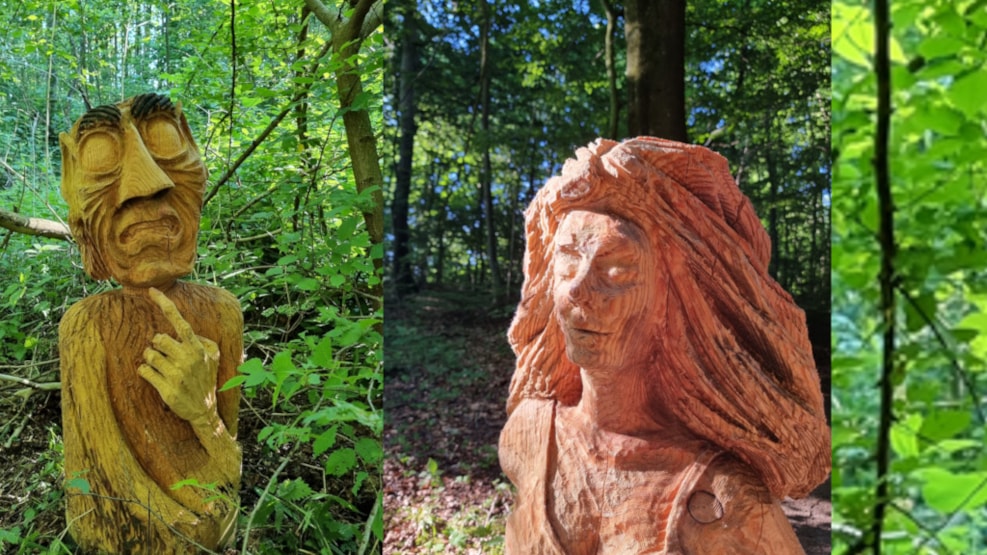 Nøkken and Ellepigen in Sollerup Skov
"Nøkken & Ellepigen" is a new walking route, where sound installations lead people of today into the legends and superstitions of the past.

The target group is older children, and the mix between stunning nature and encounters with magical creatures such as she-elves and Nøkken, creates a fascinating and sometimes eerie nature experience that shows how people of the past had the idea of mythical creatures right inside their lives.
Fog and twilight gave birth to beautiful and dangerous creatures

The route is made in collaboration between the Nature Agency of Funen and the Øhavsmuseet, and consists of three different tracks, each of which leads the modern man into the landscape and the past.

On the route you can listen to as many as 3 different tracks. On the first you can hear the magical creatures tell. On the second you can hear about nature, and on the third you'll get a lot of inspiration for fun and thought-provoking activities that you and your family can choose to do along the way.

The hiking trail is located at Sollerup Forest and Meadows, and is about 7 km long. There are several options for changing or shortening the route along the way.
Geopark Det Sydfynske Øhav © 2023