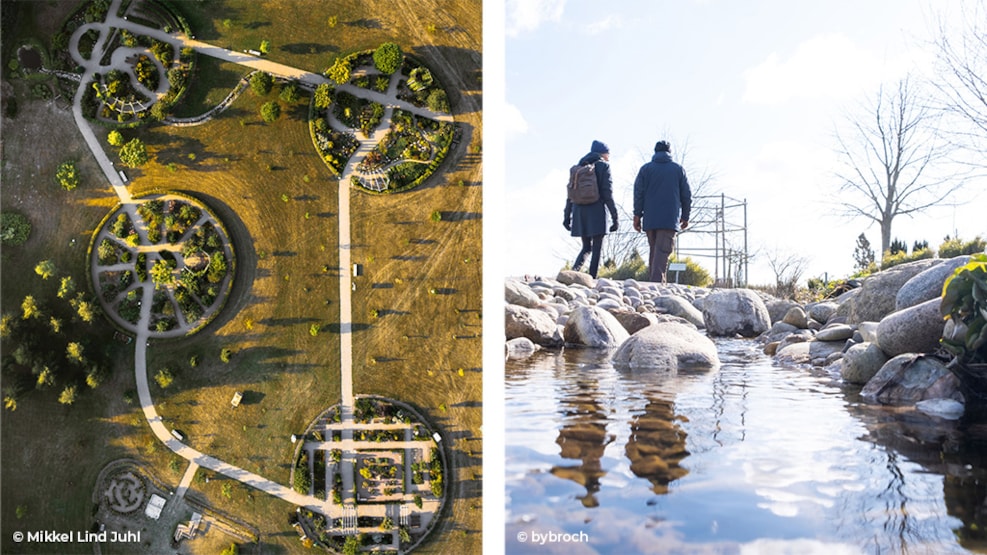 The Medicine Gardens in Tranekær
A large medicinal-botanic park with some 650 different species of plants. Here you can see the biggest collection of medicinal plants in Northern Europe.
The Medicine Gardens are run by volunteers.
In the Medicine Gardens you can find plants that can help people with sweaty feet, incontinence or a sore throat. Some of these plants grow wild, some are common garden plants while others are not so well known, but all of them are said to have a medicinal value.
An experience for the whole family

In 2021 the new section, the children's medicine garden opened, here you will find edible medicinal plants (including strawberries, mint and much more) together with a little stream and a sandpit for the very youngest visitors. In the others gardens you can also go hunting for the owls and see if you can answer the owls questions.
5 different medical themed gardens

The medicine gardens currently features 5 circular themed gardens, each around 800m2 while in the arboretum that surrounds these beds you can see more than 80 different species of trees, each of which also have a medicinal value.

The first garden you will come to is the "Garden for the Respiratory and Cardiovascular Systems", which is followed by the "Garden for the Urinary and Reproductive Systems". Then comes the "Garden for Digestion, Metabolism and Nutrition" and the "Garden for the Nervous System and the Musculoskeletal System". The most recent garden is the "Garden for Infections and Hildegard's Garden" which has been laid out as a small monastic garden and features many of the plants that the nun Hildegard of Bingen wrote about around the year 1200.

In the center of Hildegards Garden is a small fountain -a  large wooden pinecone with water running down its sides. This pinecone was created by a GURO, a local company on Funen. The wood it was carved from come from the woodlands of the nearby Tranekær Gods estate.

A sixth and last themed garden will be laid out during 2023. It will have the theme of "The 5 senses".

Next to each plant in all the different gardens and every tree in the arboretum is la label giving information about the plant/tree: its Danish and scientific name, irs medical use and its country of origin.

You are welcome to bring a picnic lunch and eat it in the gardens. There are seats/benches in all the gardens, but if the weather is wet or cold you can use the pavilion, which can found in the arboretum, close to the white gates. In the barn, to the left of the green door, is a handicap-friendly toilet.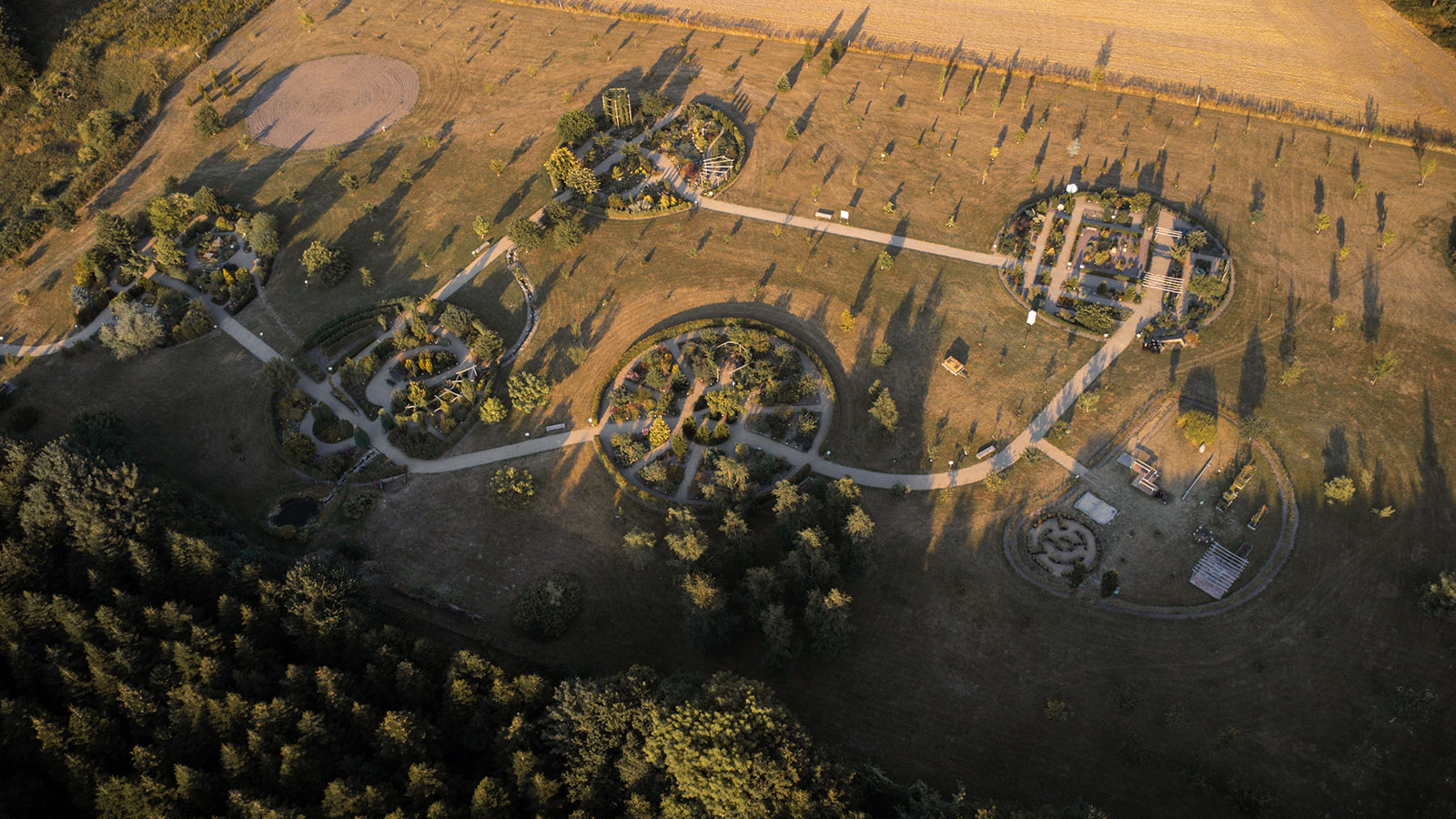 Geopark Det Sydfynske Øhav © 2023