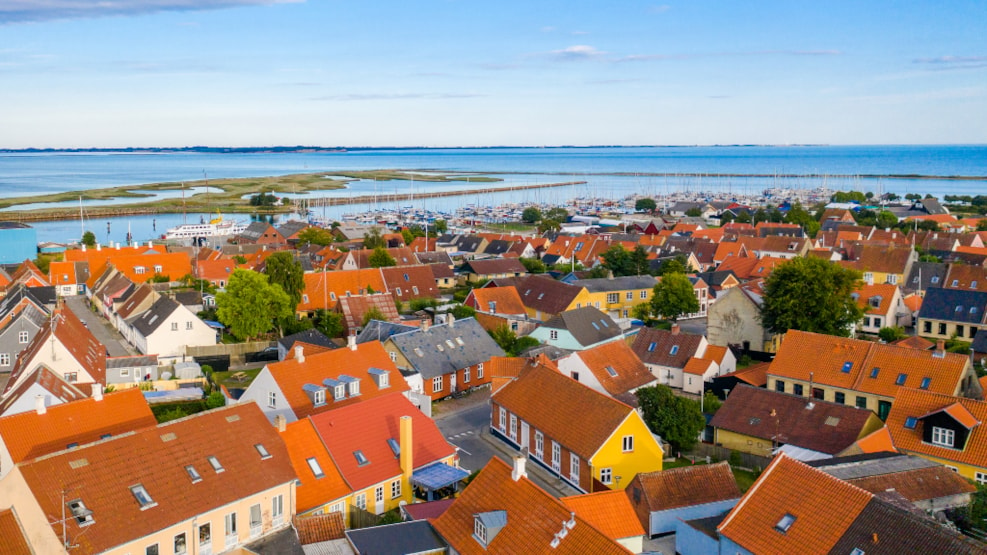 Marstal
Marstal is Ærø's absolute center for shipping and sailing, and at the same time the island's largest city.
Marstal is the biggest town on Ærø, and was once the second-largest shipping hub in Denmark – exceeded only by the Danish capital. When you stroll through the town or along the waterfront, you cannot help but notice how maritime history is much in evidence everywhere you look.
Enduring maritime traditions
Shipping is still the lifeblood of the town, which is home to Marstal School of Navigation. This institution has been training navigators for the Danish merchant navy for more than 150 years and remains highly relevant to this day. If you would like to dive down into the
maritime history of Marstal, we warmly recommend a visit to Marstal Maritime Museum – although "museum" is perhaps an understatement. The place is actually a treasure trove of all things maritime, and the people in the photos are more than anonymous figures. "The lady there on the deck in the big hat was my great-grandmother," relates the tour guide; and with that, the scene is set.
Thriving town life and charming harbour ambience
The main streets in Marstal – Kirkestræde and Kongensgade – are well stocked with shops, hairdressers, cafés and restaurants. The local traders association keeps the seasonal traditions alive, taking care to deck the town with joyous Christmas decorations and scary Halloween figures, for example, and to organise the associated activities.
The month of July is a shoppers' delight with "By Night" events on Fridays. The town harbour provides a charming setting with winding alleyways and maritime businesses, and, of course, the natural decoration of dinghies and fishing nets. Here you will find a variety of cafés and restaurants, a campsite and a hostel – as well as all kinds of activities for people of all ages. Moreover, the town hosts a variety of annual events including the Ærø Accordion Festival and the local town festival "Grollefesten".
Around Marstal
Attractions on the outskirts of Marstal include Skipper Park Marstal, a maritime-themed amusement park set to open in summer 2022. And right nearby are the Egehovedskoven woods, a natural attraction that looks good in all kinds of weather.
Marstal ends on Eriks Hale, a tongue of land featuring one of the best sandy beaches on Ærø, and the site of 19 of the quaint local beach huts that you may well have heard about already...?
Did you know
That there is something unusual about the urban planning of Marstal? The town is actually laid out with the waterfront as its centre – and planned without a ruler. That is why all the roads and paths (known as "strings") run from the main street down to the harbour and the sea.
Geopark Det Sydfynske Øhav © 2023