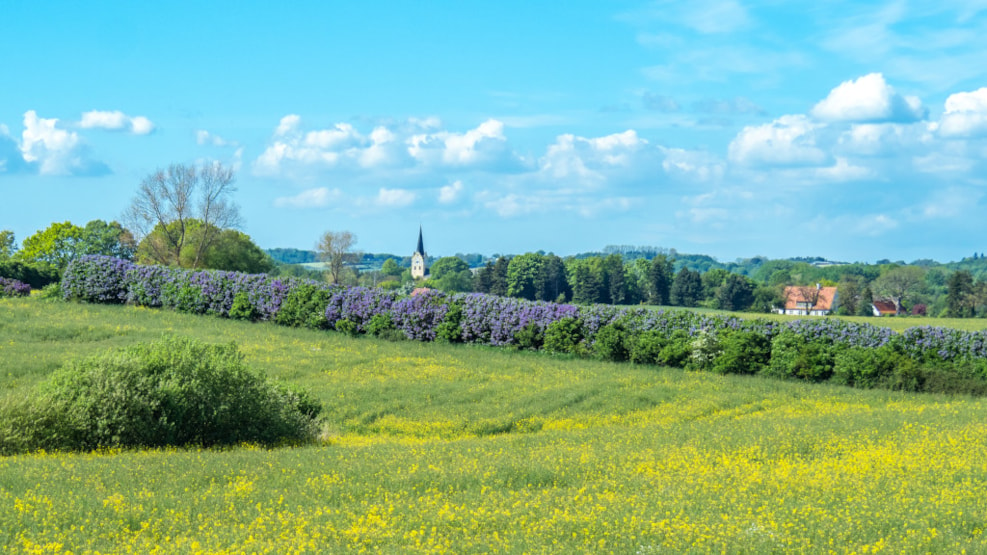 Lilacs in bloom at South Funen, Faaborg!
On the 3rd weekend in May, South Funen offers a lot of lilacs experiences!
From mid-May, the South Funen landscape undergoes an almost magical transformation every year, when the spring's light green colour is spun in a net of purple lines. It is the lilacs that blooms! Since the beginning of the 19th century, it has been a tradition on South Funen to plant lilacs as a fence, in shells and along roads. The result is that when you walk along the small winding roads in South Funen, the air is heavy with the scent of the flowering lilac fences that winds out and into the landscape as nature's ornamentation.
Geopark Det Sydfynske Øhav © 2023