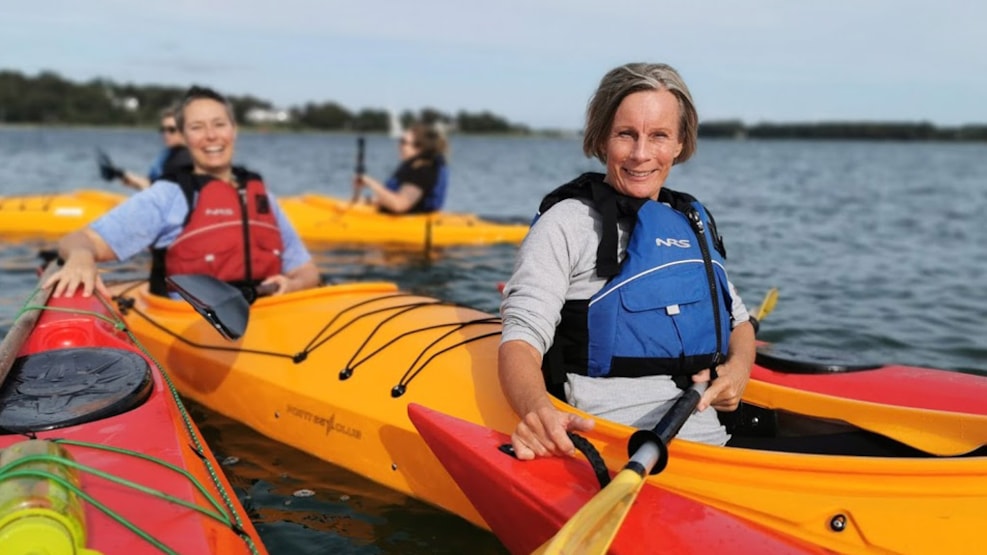 LifePlan Kajak & friluftsliv
Sea kayak & SUP rental
Experience the beautiful Svendborgsund and The Archipelago of Southern Fyn. We offer rental of sea kayaks and SUP of good quality for both beginners and experienced kayakers. We always give a short instruction if required.
Book Singlekayaks on the webpage
Book Tandemkayaks on the webpage
Guided kayak tours in Svendborgsund
Throughout the season from the beginning of May to the end of October, you can go on a guided tour of Svendborgsund starting at the beach at Hotel Christiansminde.
We meet at 5:00 p.m., starts with initial instruction and start the kayaking for about 2 hours, between 5-8 km depending on the direction on wind and current.
The tour is mostly aimed at beginners in kayaking, but everyone is welcome. However, children must be minimum 16 years to paddle their own kayak, but we also have tandem kayaks where children can sit in the front cockpit of the kayak.
We provide good stable sea kayaks including paddle, life jacket and spray skirt.
You must bring light shoes, tight-fitting clothes, preferably in several layers on the upper body, cap/hat, sunscreen, drinks, maybe a thermos with hot coffee/tea, snack and a lunch pack.
We look forward to seeing you for a great experience in sea kayaking at Svendborgsund.
The trip is booked on Lifeplan Kajak & Friluftslivs Website
Geopark Det Sydfynske Øhav © 2023