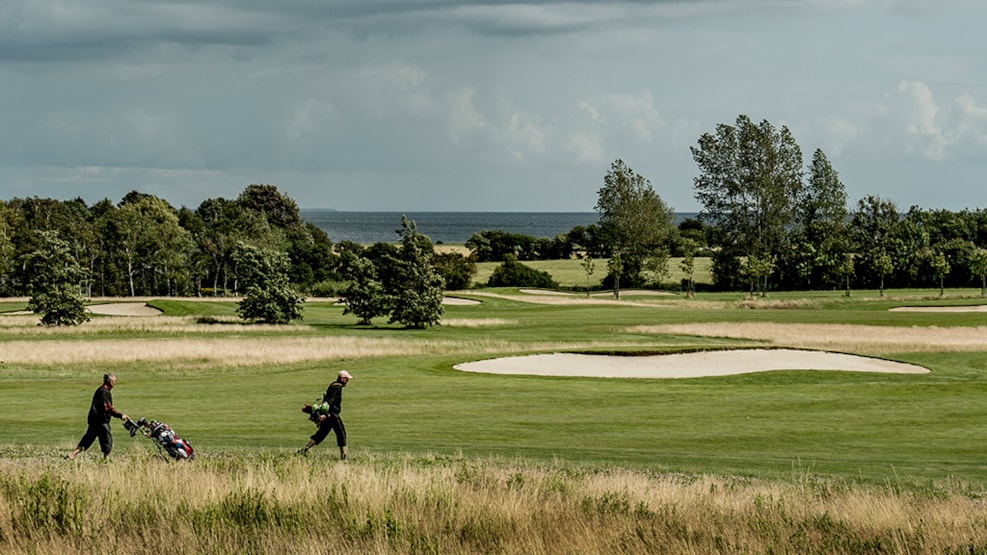 Langelands Golf Klub
Beautiful, well-trimmed, always playable and with great views.
Golf course with a view over the Langeland Belt

The pleasure of swinging a golf club can be satisfied on South Langeland. For the past five of years it has been possible to play on an 18 hole course near Tryggelev which has the most beautiful view over the Langeland Belt, the hat-shaped hills, Fredmosen and a view to Magleby Church. Playing permission from a club is required to use the large course, therefore a six hole course has been created on which all can play.
The club has a delightful club house where you can enjoy your picnic. Drinks can be bought from an automatic vending machine. It has become popular for companies and clubs to order food from one of the nearby inns which is then consumed in the club rooms. You can also pay your green fee via a self-service machine in the club house.
Geopark Det Sydfynske Øhav © 2023