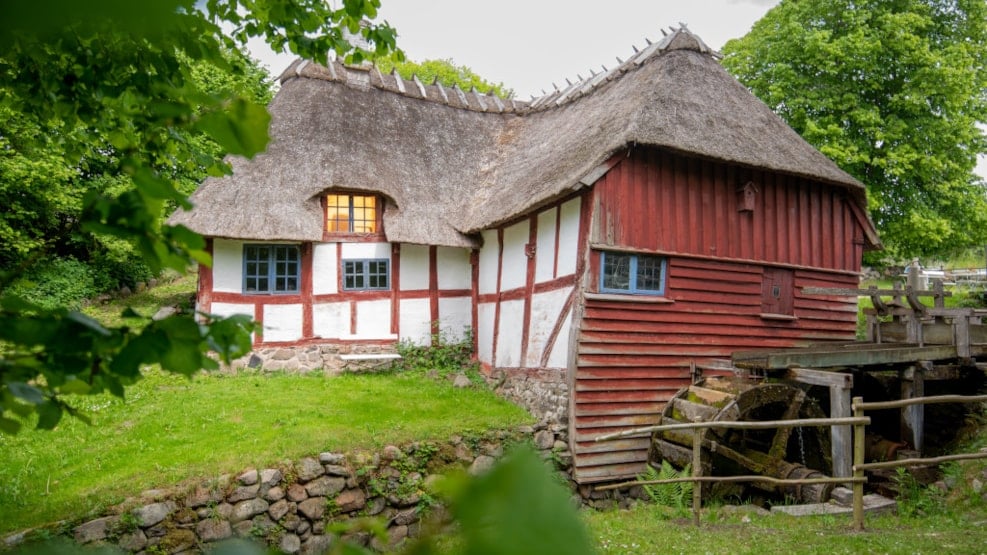 Kaleko Watermill
South Funen idyll on the water mill
In the beautiful and hilly south Funen countryside is Kaleko Mill, which is an old watermill with roots dating back to the 17th century. The last mill lived on the mill until 1912. The mill has been open to guests for the past 100 years and has excited visitors of all ages with its unique atmosphere.

Mill Operation
The old water wheel has been restored and can run as it did when it painted grain in the 17th century. The mill house is furnished as a mill home could have looked hundreds of years ago. Here you can enjoy the beautiful surroundings and at the same time gain insight into the mill business as it happened, when the turbines were still a central profession in the Danish society.

"Nissebanden" at Kaleko
Some visitors will recognize the outer frames of Kaleko from DR's Christmas calendar "Nissebanden", which was sent the first time in 1984. Since then, the series has been reissued several times. Kaleko formed the backdrop for all the outdoor scenes for the "Nisseband", while the interior scenes are filmed elsewhere.
Geopark Det Sydfynske Øhav © 2023