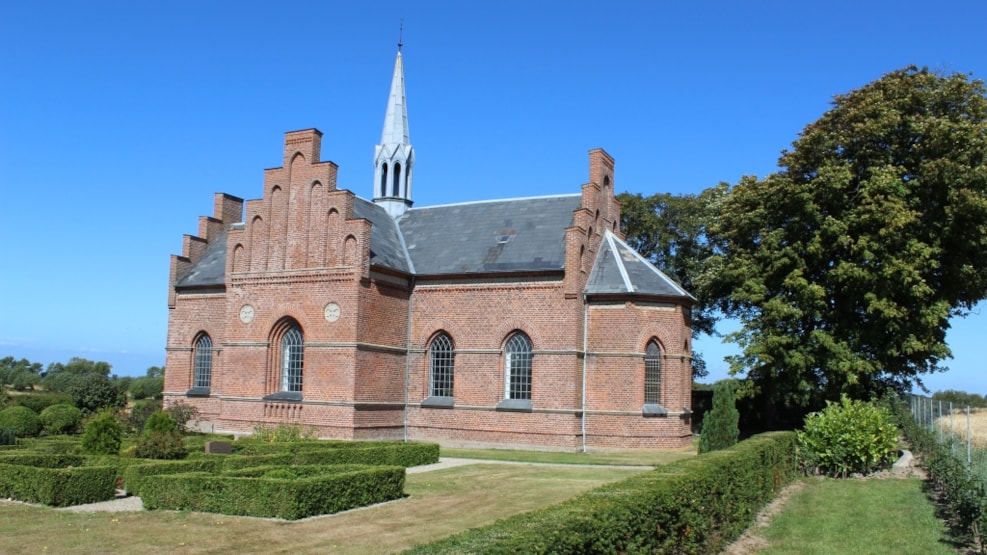 Kædeby Church
Beautiful glass mosaic in the apse.
The Church is only open during services.

There are in all 20 Danish National Evangelical Lutheran churches under the deanery of Langeland and Strynø, with 19 on Langeland and 1 on Strynø, fifteen of which were built in the Middle Ages and five in more recent times. This large number of churches, however, bears witness to a profitable past of rich cultivated land and an abundance of fish. For several hundred years most of the churches were under the authority of the Tranekær Castle and estate, whose influence can still be seen today in the architecture an contents of many of the churches.
Geopark Det Sydfynske Øhav © 2023