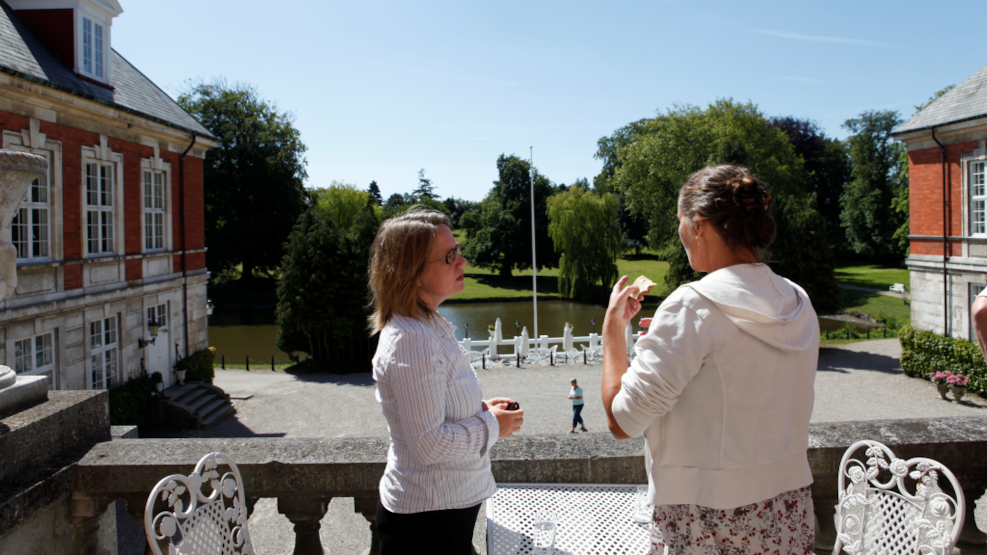 Hvedholm Castle Hotel
Our castle hotels arrange conferences and seminars. The participants are pampered with good food and great accommodation in the historical buildings, surrounded by outstanding nature. The conference rooms are equipped with modern AV-accessories and wireless Internet access.
Hvedholm Castle is situated on the outskirts of Faaborg. The grandiose main building with the impressive view and location near the South Funen Archipelago, is breathtaking. In 1880, Count Bille Brahe Selby rebuilt the castle substantially. Today, Hvedholm has beautiful rooms with canopy beds, banqueting hall, restaurant and unique conference facilities.
The main building has 45 restored rooms, all with canopy beds. In the castle park are 17 suites and rooms. 16 of the rooms have been built in 2007.
The guests have also the possibility to stay in Æblehuset, which is a very luxurious room.
The castle provides the perfect setting for special occasions. Hvedholm Castle is the ideal venue for christenings, weddings, birthday parties, receptions, seminars, workshops and board meetings for up to 150 guests.
Geopark Det Sydfynske Øhav © 2023