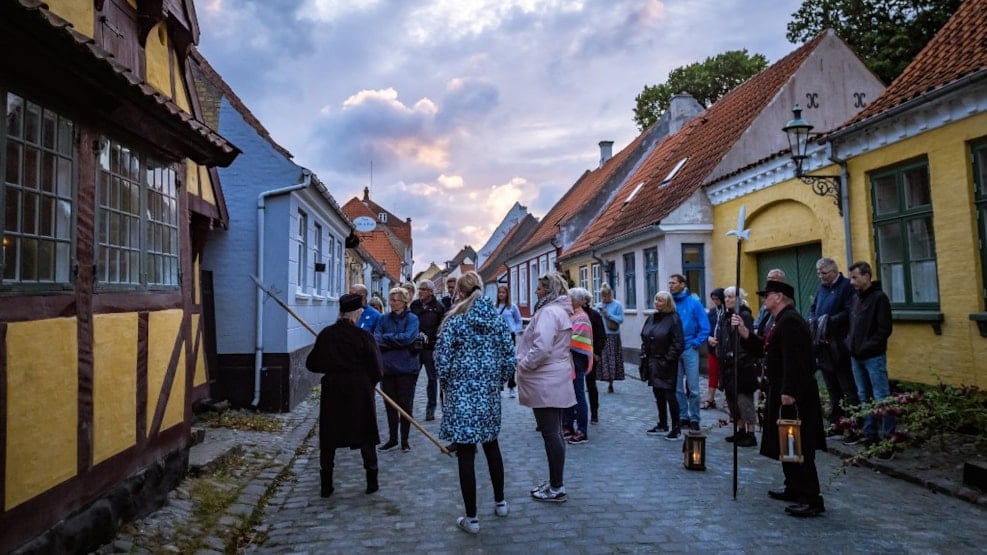 Follow the watchman on a tour through Ærøskøbing
Take an evening walk around Ærøskøbing's old town with the watchman and experience the unique architecture. Maybe you can distinguish facts from heist stories?
The old city of Ærøskøbing is remarkably well preserved and unique - the city has been designated a national treasure.
Would you like to look at the city and hear the good and funny stories about the city and the old buildings and their occupants, then follow the night watchman on a tour through Ærøskøbings medieval town.
English spoken tours are on Sundays (see schedule below here). Book in advance via +45 40 46 66 75.
June 25th - July 31th: Every Sunday at 8 pm
August 1st - August 13th: Every Sunday at 7 pm
See prices on Ærø Tours' website.
For larger groups please contact Ærø Tours for individual tours.
It may happen that a trip is canceled without this being corrected on the Ærø Tours website.
Geopark Det Sydfynske Øhav © 2023