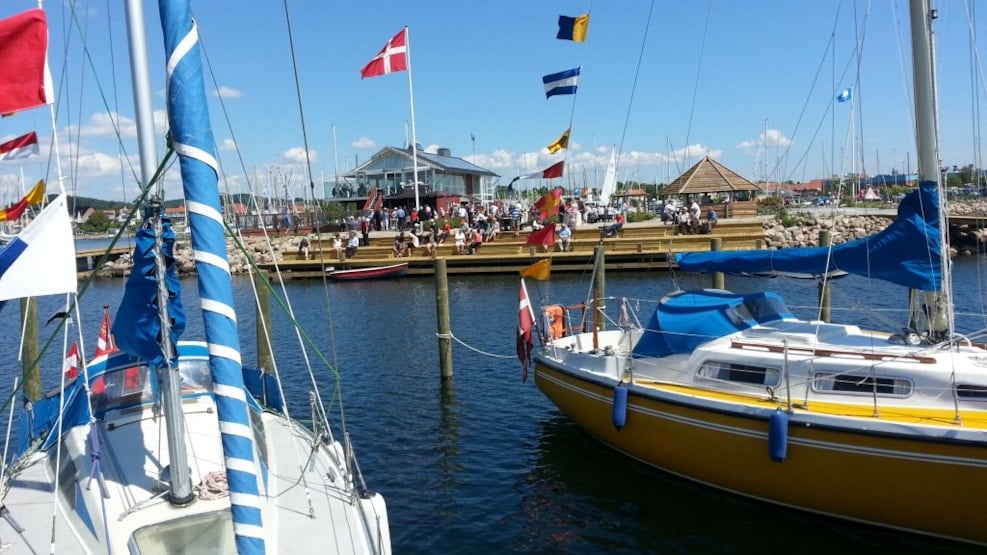 Faaborg Harbour
Faaborg Harbour is very popular. A fact stated by 13.000 visiting yachts every year. No wonder, considering that we are situated right in the middle of the probably most attractive waters in Denmark.

Many yachtsmen prefer to have their yacht berthed here at the gateway to Paradise – the South Funen Archipelago. Just outside the harbour the beautiful islands lie like a string of pearls, inviting to yachting in smooth waters. Within only 20 nautical miles you will find 38 harbours. During the winter 2012/2013 Faaborg Marina has been expanded by 110 berths, and one of the berths can be yours.
The harbour offers everything a modern yachtsman wish for - new and spacious shower-, toilet- and washing facilities, free wireless internet, playgrounds and BBQ areas. And these are just examples. International cruise ships docking in Faaborg are quite a new event. The first American cruise ship moored in 2011, and since then we have been visited by plenty other cruise ships.
Visit our website to find out what goes on, www.faaborghavn.dk
Geopark Det Sydfynske Øhav © 2023