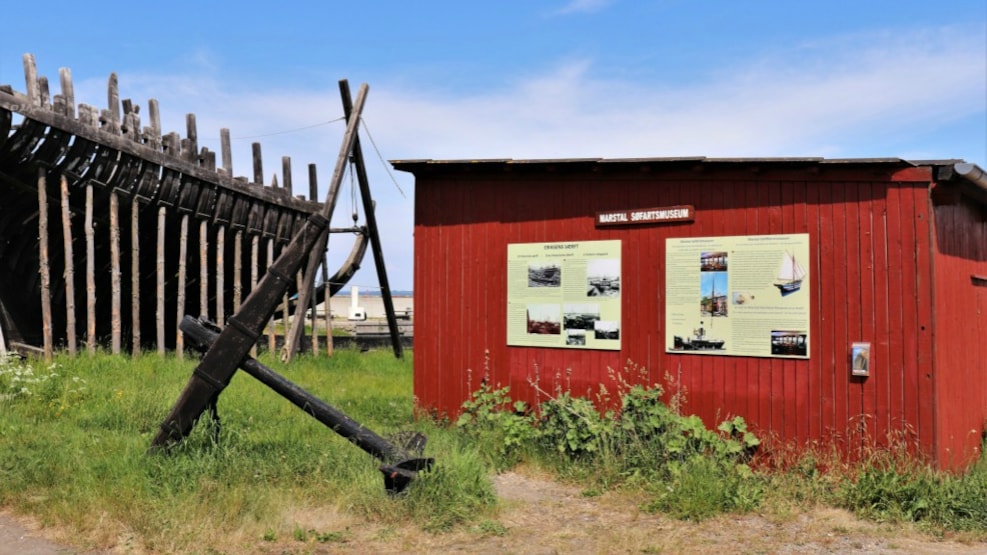 Eriksens shipyard
Sheltered behind Marstal's large stone pier, which local sailors have built by voluntary means, is Erik's Square with Eriksen's Boatyard, here is Marstal Maritime Museum moved in.
Eriksens Plads (Square) is something of seedbed for wooden shipbuilding, and here you will find a partially constructed schooner that stands as a sculptural symbol of the comprehensive shipyard activity that has dominated the town.
The boat-builder's hall is open when the doors are open, and the motor shed is open when the motor is running. The whole area is a delightful little oasis with a barbecue site, benches and tables.
Geopark Det Sydfynske Øhav © 2023