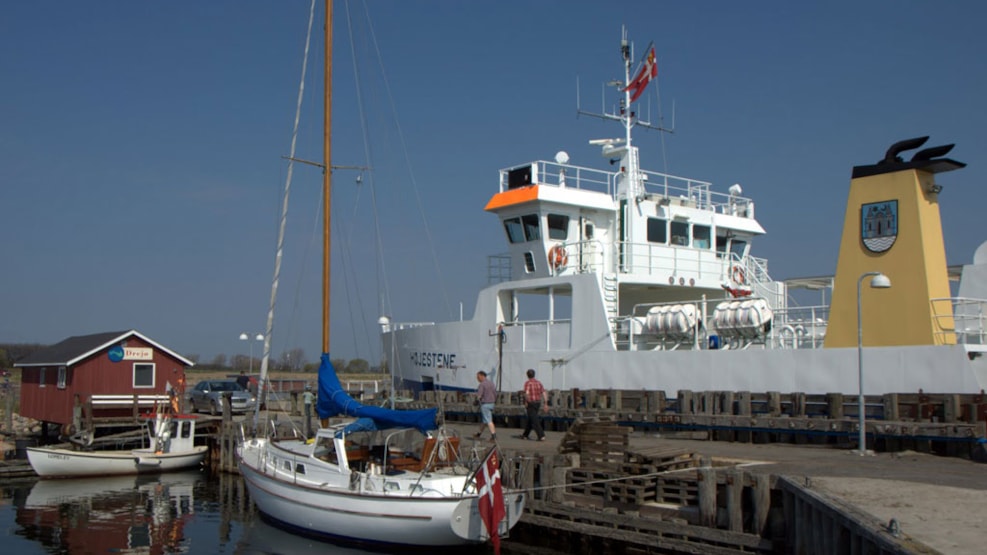 Drejø Havn
Clear skies. Experience the clear skies of Drejø. Feel the unique island vibe of peace and quiet, beautiful scenery and fresh sea air.
Located between Fyn and Ærø, the island of Drejø is known for its lovely sandy beaches and nice fishing waters. About 65 islanders permanently live on Drejø.
The island's nature is quite unique with cliffs to the west, sandy beaches to the south, and large green tidal meadows with a diverse bird life. With a little luck, you might see white deer or a hawk in the sky.
Go biking. The island is large enough for a biking trip, and if you prefer to hike, the island has some great paths as well.
Shopping. The island has a small grocery store, an inn and a farm shop selling meat, skin, and chocolate. The local winery and brewery "Vin- og Humlegården" also has a café.
Don't forget the museum. The local museum at Gl. Elmegaard is definitely worth a visit. Here, you will be taken on a tour of the old rooms and stables, while learning about the time when the local "lægdsmand" (a public officer) lived here, about royal visits, parties, romance, ghosts, and traditions.
Ferry. The ferry departs for Svendborg and Skarø five times a day.
Further information here
Geopark Det Sydfynske Øhav © 2023