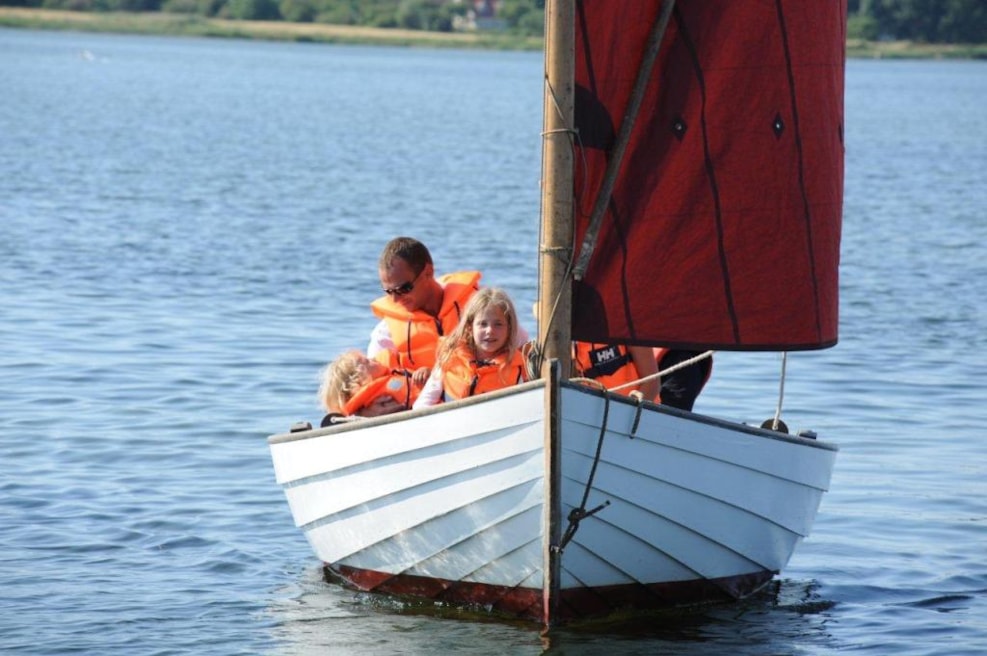 Dingy sailing in the South
Dingy sailing in the South
Every tuesday in June, July and August you can join us for a tour in a fine, old dingy. The dingy has been a very common vessel in the South Fyn Archipelago.
The tour lasts for 2 hours and the route will depend on wind and weather conditions. You will get close to the water, the nature and the abundant wildlife.

Dress according to the weather. Remember the wind feels colder on the sea.
Geopark Det Sydfynske Øhav © 2023