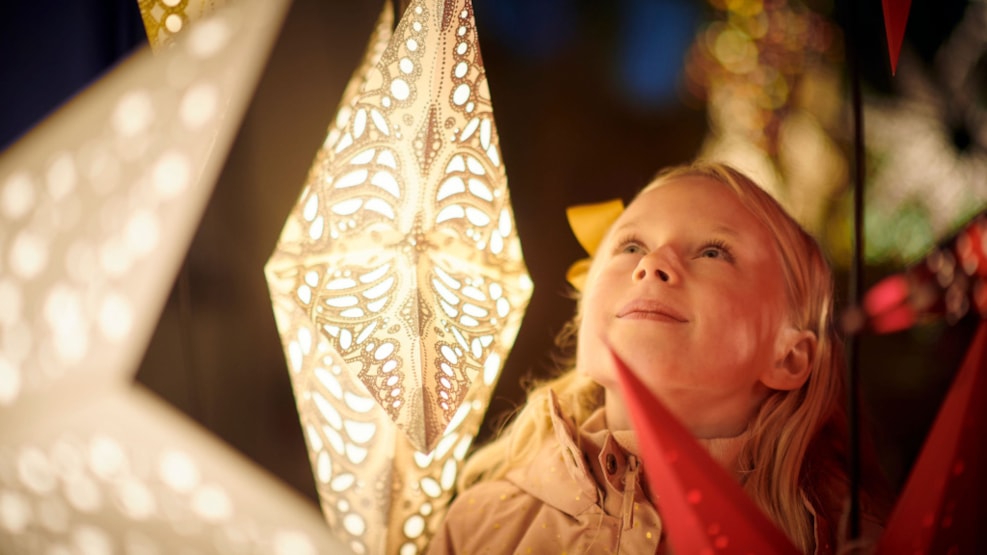 Christmas Market at Egeskov
Experience the festive cheer at the fairytale setting of Egeskov Castle, where you will find a market bursting with inspiration for Christmas and selling everything from delicacies and decorations to Christmas elves.
Imagine an autumn day in November – things are beginning to feel Christmassy. The wonderful smell of bonfires, mulled wine and roasted almonds fills the autumn air, and the familiar Christmas spirit is spreading at Egeskov Castle.
The stunning surroundings at Egeskov provide the backdrop to the Christmas Market, with rows of candles leading you along the main avenue to the large courtyard between the exhibition buildings. The Christmas Market is located inside the museums and the beautiful old half-timbered stables opposite. An atmosphere of festive coziness prevails under the old thatched roof. The large farm building houses a wide variety of stalls selling crafts and Christmas things. In the heated greenhouses, you will find wreaths and decorations, etc.
The exhibitions and the castle are closed for the winter, but there is plenty of opportunity to experience Egeskov's gardens and park, and have a good play on the equipment in the playground.
Admission: Adults DKK 100, Children (4-12 years) DKK 50.
Geopark Det Sydfynske Øhav © 2023