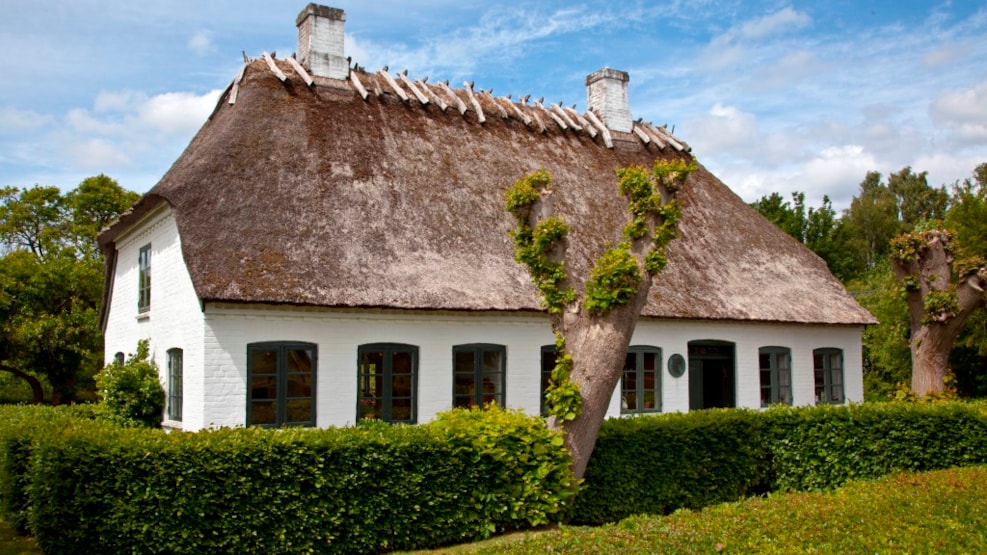 Carl Nielsen's Childhood Home
The house, which is situated about 15 kilometres south of Odense on the main road between Odense and Faaborg between the villages Nr. Lyndelse and Nr. Søby, was Carl Nielsen's third and final childhood home. It was converted into a museum in 1956. 
"A palace with sun and light and happiness"
Thus does the composer Carl Nielsen describe his childhood home in his memoir My Childhood (Min fynske Barndom) (1927). The house was built in the 1850s. Carl Nielsen's parents, Maren Kirstine and Niels 'the Painter' Jørgensen, bought the property in March 1878. Apart from a brief period in the summer of 1878, Carl Nielsen lived here until November 1879, when he was apprenticed as a military bandsman in Odense. It was also in his childhood home in July 1891 that he introduced his wife, the sculptor Anne Marie Carl-Nielsen, to his family before his parents sold the house and all their belongings in September that same year and emigrated to USA.
The museum in this cosy house tells the story of Carl Nielsen's childhood and of the working and musical life of the Nielsen home, which was to be decisive for Carl Nielsen's development both as a musician and composer.  
Geopark Det Sydfynske Øhav © 2023