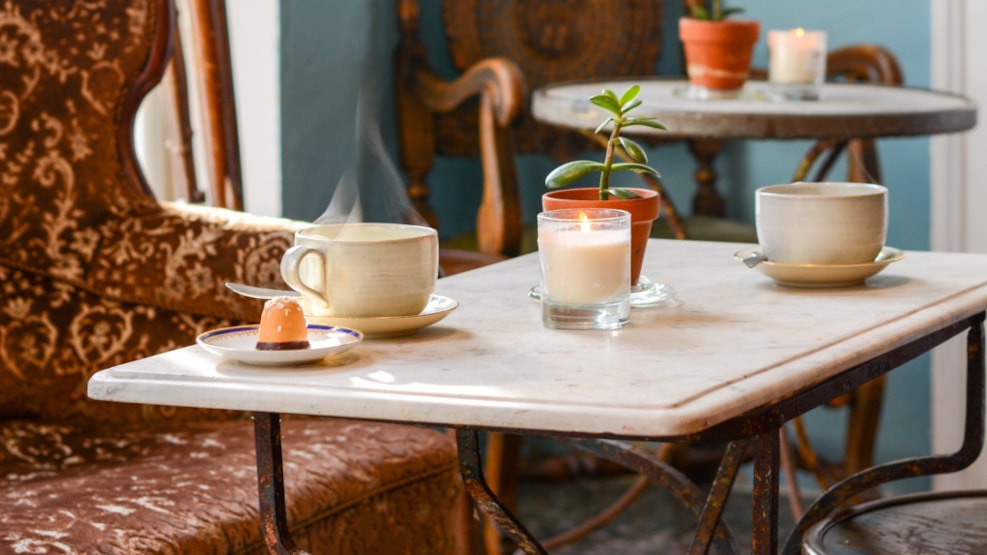 Café Den Gamle Købmandsgaard
Ecology, local products, generous pieces of cake and a really good cup of coffee on the square in Ærøskøbing.
Café Den Gamle Købmandsgaard serves good coffee, brewed in all desirable varieties on an original, Italian Simonelli machine - and now that you're at it, allow yourself something from their home-baked cake range, which is served in generous cuts.
Decorated with neat flea finds, small table lamps and curios, Den Gamle Købmandsgaard oozes atmosphere, and is a must when you visit Ærø. They also have a cozy backyard with topped pumice stones and table service. Remember to experience the small whiskey distillery (Ærø Whiskey) on the same occasion.
Geopark Det Sydfynske Øhav © 2023