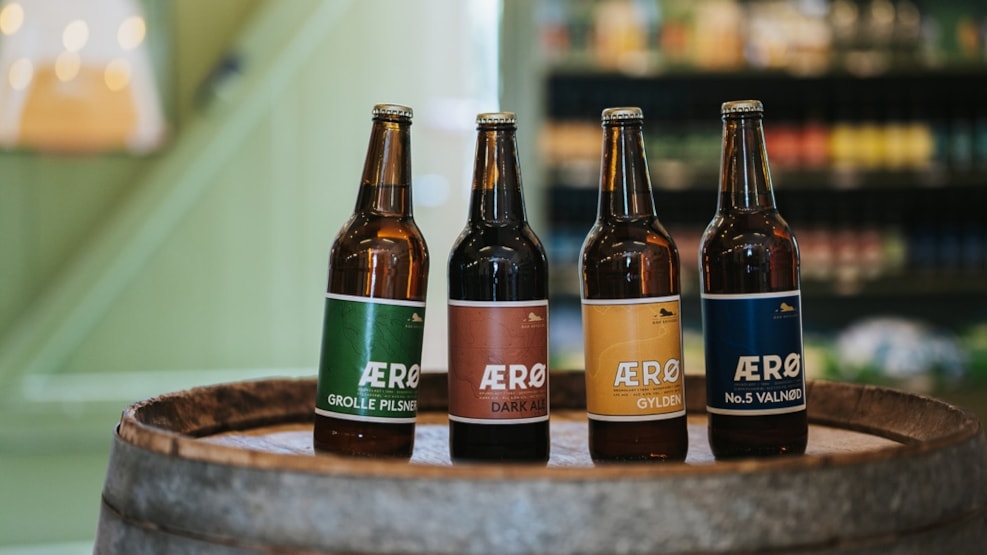 Beertasting at Ærø Bryggeri
Come and learn how to brew the genuine beer from Aeroe and taste for yourself that it is some truth when we say that we have perhaps the world's best beer.
Join their guided tours with beer tasting around the brewery, where you talk about their long history and shows how the production of beer takes place.
It is possible to combine beer tasting with a tour at Ærø Cigar or with a delightful lunch in our cafe.
In addition to the regular guided tours, it is possible to book special tours for small groups (min . 12 pers.)
The brewery opening hours vary by season - see the current opening hours on the website.
N.B: Guided tours only in Danish
Geopark Det Sydfynske Øhav © 2023