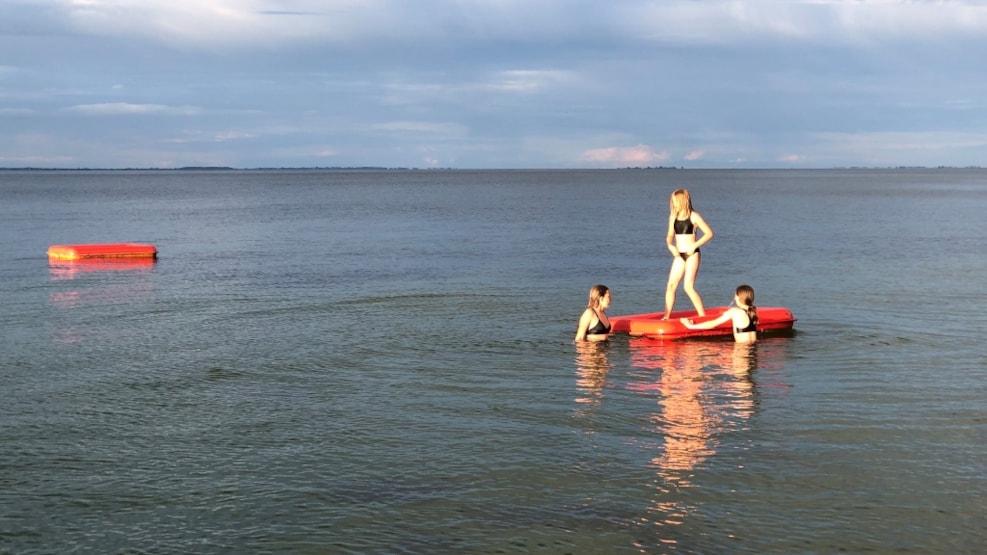 The beach at Skåret
Skåret is a smaller, beautiful beach on the north coast of Ærø, approximately halfway between Søby and Ærøskøbing.
The locals call the place Skåret, and many hikers choose to make a stop here.
During the summer period, a jetty has been set up here, and there are pontons in the water, you can throw yourself on. Even on a winter day you will meet local winter bathers at Skåret - from where there is a fantastic view towards Funen, Drejø and Avernakø.
Geopark Det Sydfynske Øhav © 2023