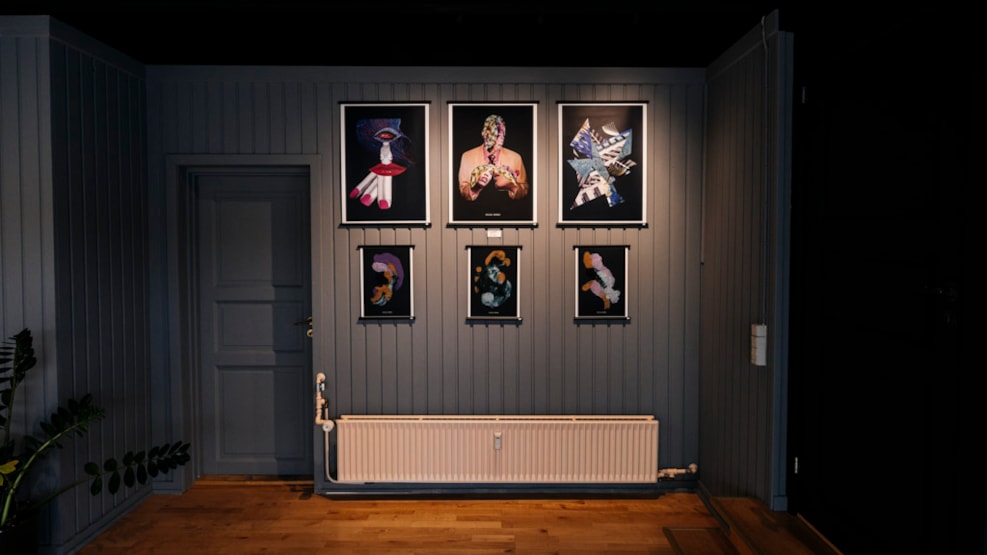 A & B GALLERIET - Art café in the centre of Rudkøbing
The gallery in the heart of Rudkøbing's pedestrianised streets exhibits youthful contemporary art.
Youthful contemporary art in Rudkøbing
Silje Bruun Hansen and Jens Anker Hornemann first opened the beautiful old doors to their gallery at Østergade 10 on 2021. A & B Galleriet shows artworks by talented young Danish artists. Silje Bruun is herself a painter and her work can also be seen hanging on the walls of the gallery. On top of this Silje and Anker invite a changing roster of young Danish artists to exhibit in the gallery.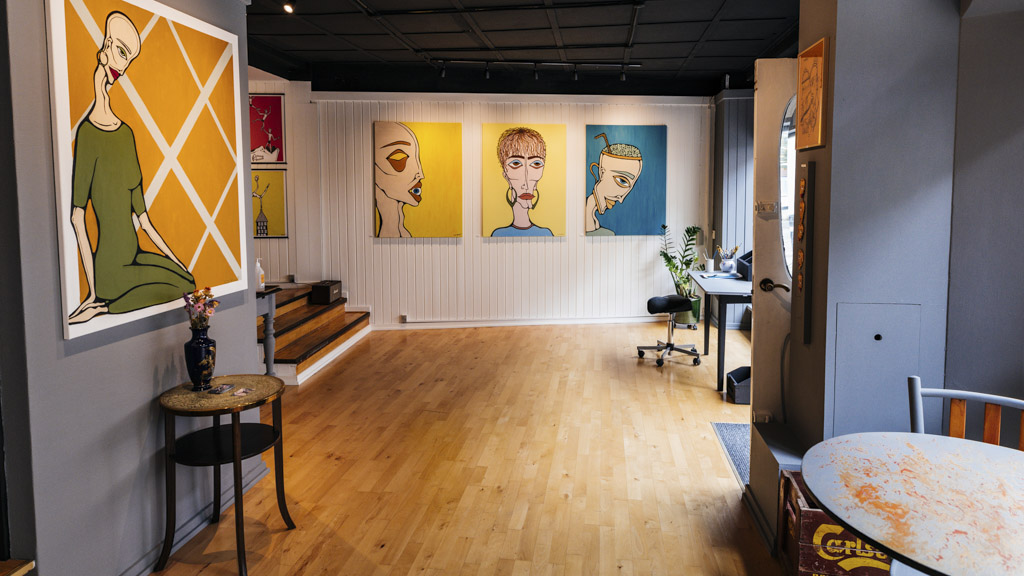 Historic premises given a new lease of life
The building is old, and holds many memories and stories. The beautiful doors that welcome you into the gallery, were made by a carpeter who lived in the building at the beginning of the 1900 hundreds. Later the building belonged to a radio and electronics dealer, here the young men of the town often gathered to watch football through the shop windows. More recently Alfio Bonanno and his family ran a shop and art gallery on the premises.
Now the couple Silje Bruun and Jens Anker live in the building and in 2021 they opened the art café, the  A & B Gallery here.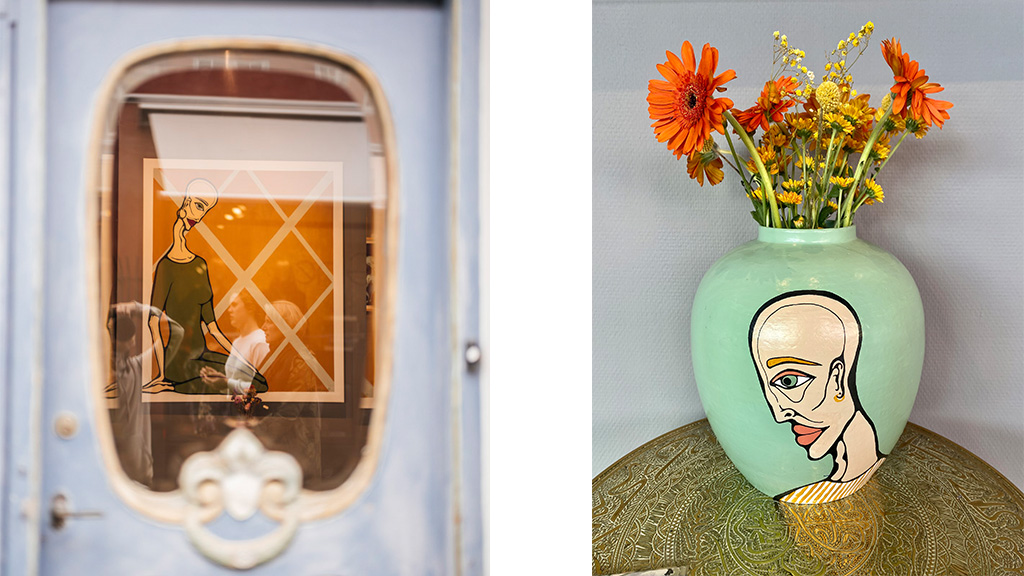 More about Silje Bruun 
Read more about Silje Bruun's artistic focus on people and their emotions here
Geopark Det Sydfynske Øhav © 2023