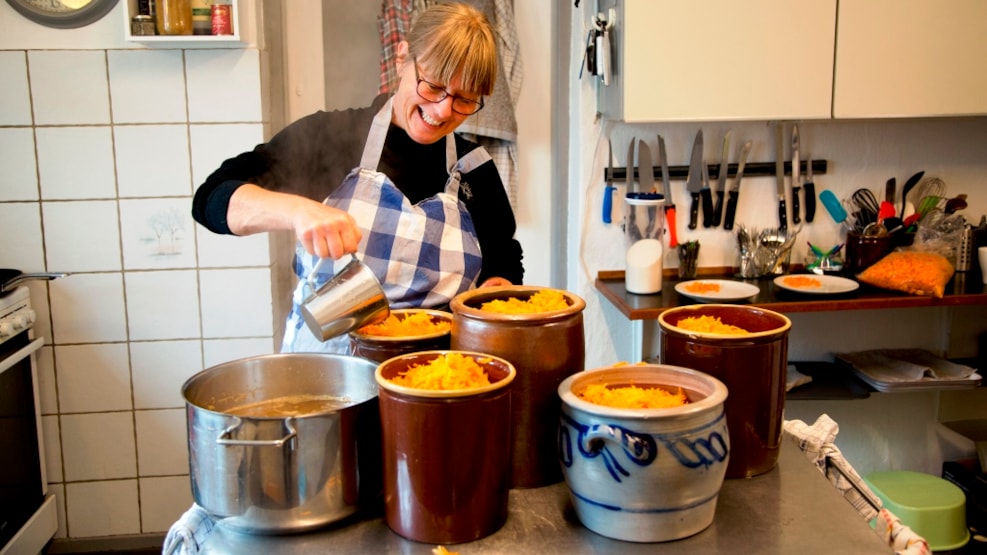 Avernakø Country Hotel
We run a Nordic and sustainable kitchen with local raw ingredients in focus. Besides a large and prosperous kitchen garden, we also breed our own rabbits and clearly, we use all the berries, fruits, herbs and plants we can get our hands on from the islands soil itself. Avernakoe also breeds some terrific lamb meat and Galloway beef.
We mainly cook classic Danish dishes accustomed to the meat, plants and berries of the season. Fresh fish is for us a truism since we have the ocean a few hundred meters from us, just as the exciting and delicious treats of the Danish beaches. A variety of the islands ingredients can also be purchased in our farm shop by the hotel, in a processed form or in some sort of food product.
We are open all year around, we serve few, but very well-thought-out dishes and naturally a homemade cake of the day.
We carry a wide selection of homemade lemonade drinks from our islands fruits and berries. Mainly from our own gardens. Special beer from a microbrewery (Ø-bryg) on a nearby island provides a gastronomical experience with your beer. Our wine menu is consisting of only European wine chosen in collaboration with a wine expert (Vin med Kant). We also serve cocktails, drinks and longdrinks. Including the classics as mojito, Irish coffee and gin & tonic, rum & coke etc.
Geopark Det Sydfynske Øhav © 2023