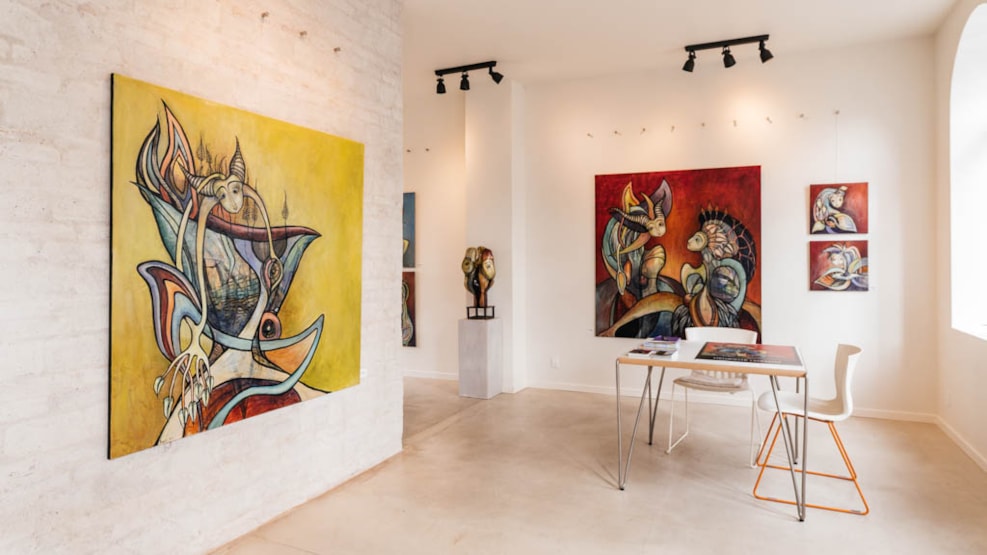 Atelier Lorentz
Atelier Lorentz is centrally located on the townsquare in Rudkøbing - and exhibits works by visual artist and sculptor Henriette Lorentz. The blue 3 floors building houses both a working workshop, gallery and a patio with sculptures.
At Henriette Lorentz in Atelier Lorentz, it is possible to see how both painting and sculpture are created.

The house is open to visitors, there are 2 floors with gallery exhibition and one floor with working workshop.
Henriette Lorentz has a studio on the 1st floor, where it is possible to see the art come into being.


Art and Style
She works primarily with painting, but also expresses herself in the sculpture. All works are exhibited around the house, which is always changing.

Stop by and have an experience in a living environment.
Geopark Det Sydfynske Øhav © 2023