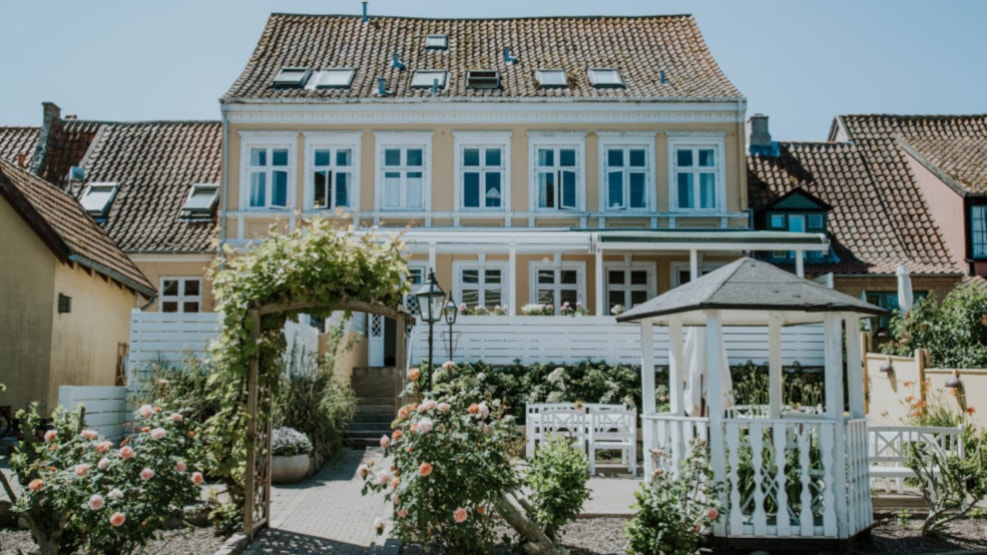 Arnfeldt Hotel
Arnfeldt Hotel is a small charming hotel in the fairytale town of Ærøskøbing.
At the Arnfeldt Hotel, the host couple, Manja and Ariel have six beautiful and personally furnished rooms, cosily furnished with a light and simple aesthetic - with a salute to the seaside hotels of the 1920s.
If you are looking for a holiday in beautiful surroundings, or a getaway from the noise and stress of the city, then you have come to the right place.
The hotel is located in the old town of Ærøskøbing, only 200 meters from the ferry, and has a lovely terrace with a view of the old harbour.
The hotel has its own restaurant.
Geopark Det Sydfynske Øhav © 2023