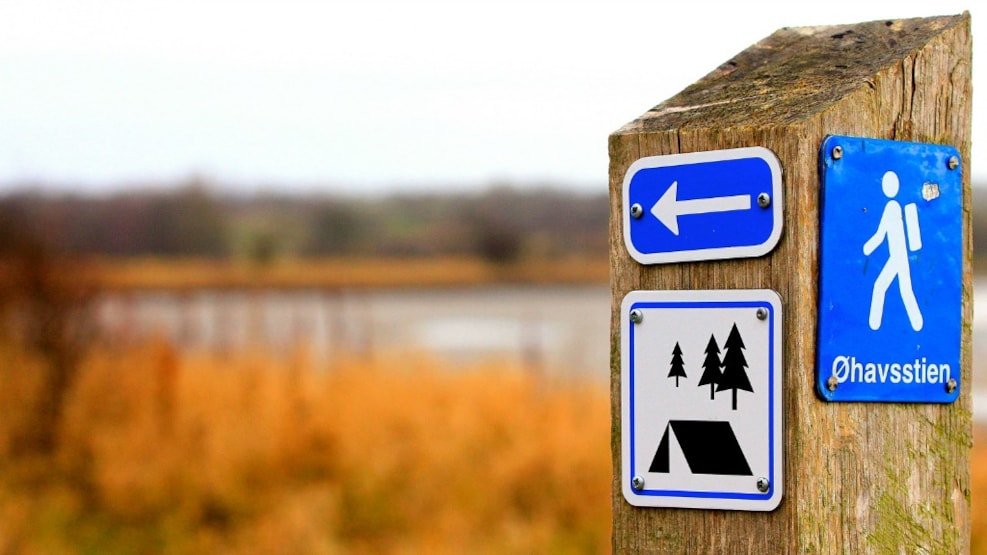 The Archipelago Trail on Ærø
The Archipelago Trail on Ærø is 36 km long, but can easily be divided into smaller parts. Experience beautiful nature and historical monuments on your way.
The trail leads from Marstal harbour and runs along the coast out into the open country, over the dam at Gråsten Nor and hills and winding roads to Ærøskøbing. From here the trail along the coast past Borgnæs and the beautiful area around Aero Natural Park. Continues across Ærø past the historical plant at Søbygaard to Vitsø  before the path ends in Søby.
The trail can easily be divided into smaller parts either by spending the night in a shelter, tent or e.g. at a bed and breakfast.
If you do not wish to carry around your luggage you can use the free buses on Ærø and have a permanent accommodation on Ærø.
The Archipelago Trail map 7 (Hiking and cycling map Ærø)
Archipelago Trail is for walkers and marked with reflector posts all the way. On your trip, we ask you to be considerate and observe the following:
The trail is open from six in the morning to sunset
Dogs must be leashed
Walking on private property. Please be considerate and do not litter
Tent accommodation must take place in designated campsites or - or anywhere else, at the landowner's permission
During hunts the trail may be closed, but you will instead be informed of an alternate route.
Geopark Det Sydfynske Øhav © 2023