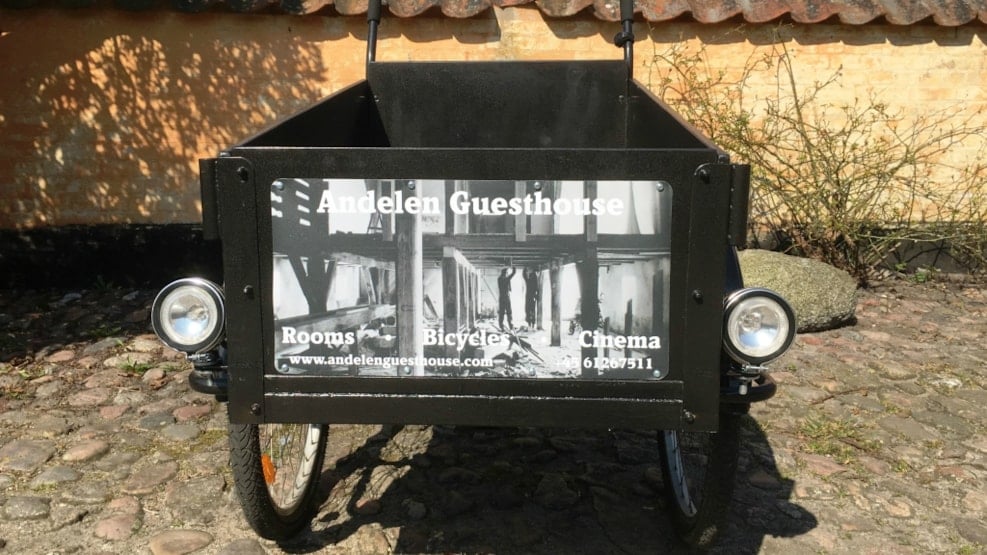 Andelen Bike rentals
Rental of everything from regular bikes, over cargo bikes and Long Johns to bike trailers with room for kids, dogs and luggage.
Bike rental located centrally in Ærøskøbing.
Cycling is the perfect way to explore and experience Ærø. There are bike paths along the coast, through the countryside and protected natural areas as well as very attractive routes on public roads.
At Andelen Guesthouse you can rent 3-speed and 7-speed touring bikes, cargo bikes, BMX bikes, Long John and even a true Indian rickshaw. In addition, child seats, bicycle trailers for children and dogs and luggage are offered. Bicycle helmets and bicycle cards are included free of charge in each rental.
Last but not least, you can make an appointment to get your bicycles picked up or brought around the island.
Bike rental starts at 100 kr. Day. (08:00 - 00:00 h) Reservation is recommended.
Geopark Det Sydfynske Øhav © 2023