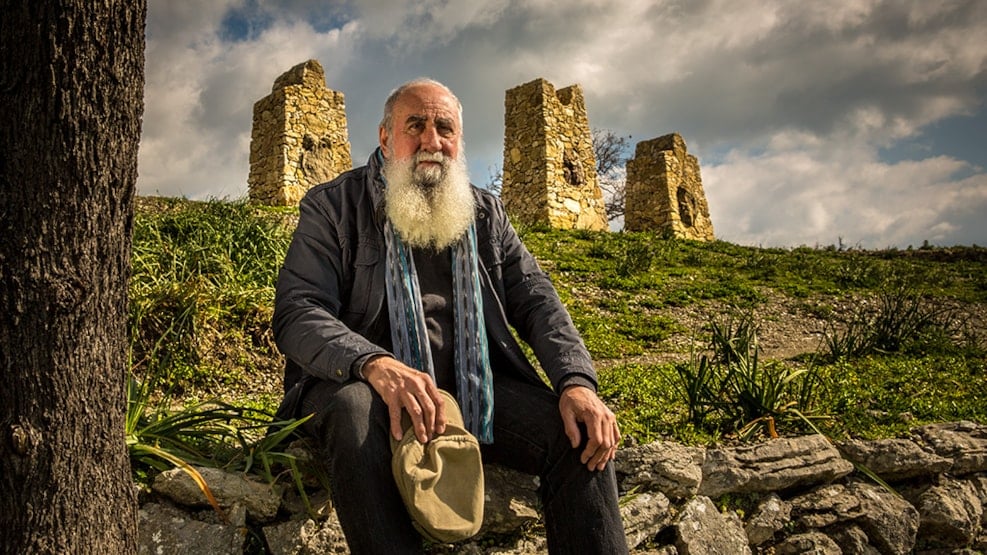 Alfio Bonanno - Land Art
Alfio Bonanno is an internationally renowned Sicilian born Land Artist, photographer and painter, who now resides on Langeland
Site-specific artworks, set in nature
"When I visit a new place, I will explore it and listen to what each place 'tells' me before deciding what I shall do. This is the way I work! It is always an interesting and intense process, where the feelings I pick up about the place and my own instincts are the most essential factors. For me, it is only when a place 'feels' right,  that the birth of a new project in that unique place will take place." - Alfio Bonanno
Alfio Bonanno exclusively uses natural materials to create his artworks, which are always rooted in a specific location. Bonanno works in the genre of Earth Art/Land Art, an art movement that first arose in the USA and Great Britain during the late 1960s.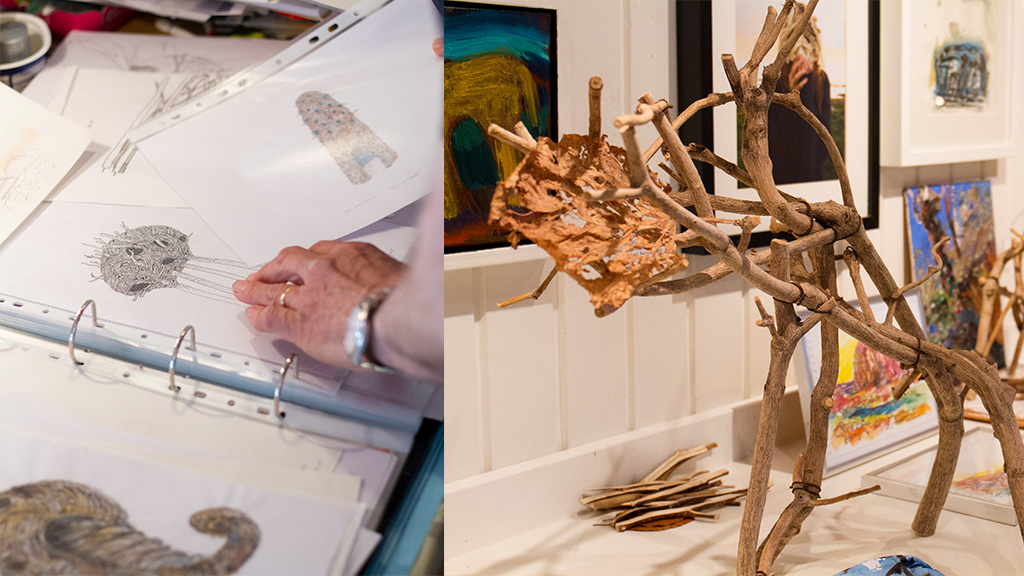 A Pioneer with an International Outlook
Alfio Bonanno is amongst the most influential living artists working in the field of experimental art in nature. He has created large scale site specific artworks all over the world, and in Denmark he is regarded as a pioneer within this art movement. Bonanno is the man behind TICKON - Tranekær International Centre for Art and Nature, where visitors can experience Land Art installations by both Danish and International artists. In 2005 the park was included in an international list of the 50 most important sculpture parks in Europe. Read more about TICKON here.
In parallel to his large sculptural installations, Bonanno also works in the fields of painting, drawing and photography.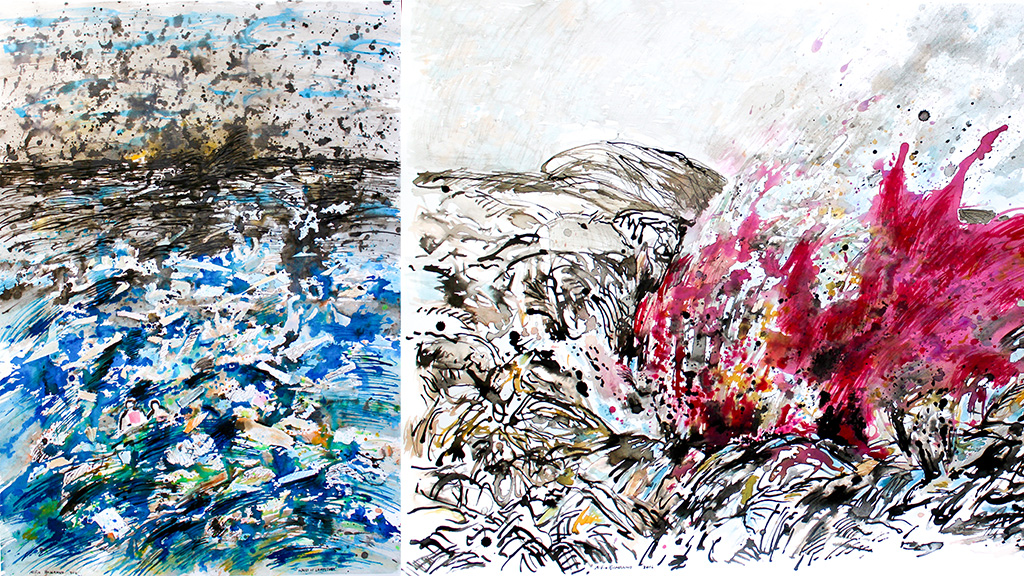 Biography
Alfio Bonanno (b. 1947) was educated within the field of the visual arts. He made his artistic breakthrough in Denmark in 1989 with an exhibition at Charlottenborg. He was born on Sicily and raised in Italy and Australia before moving to Langeland in 1975. Once here he made a significant impact on the island's artistic life. Bonanno has exhibited his works worldwide and has been awarded a number of international prizes for his work, included the prestigious Order of the Star of Italian Solidarity - an Italian order of chivalry - in 2006.
If you would like to see more….
You can visit TICKON in Tranekar or drop by Østergade 59 in Rudkøbing, where Bonanno runs his gallery Casa Bonanno together with his wife, Lone.
Geopark Det Sydfynske Øhav © 2023